WEEKLY TUITION FEES
It is our philosophy that clients are paying for the spot their child will take in our center. This is not based upon attendance but rather on a set weekly or monthly fee that is due regardless of the attendance habits of the child who has the spot. Our fee structure is based upon a weekly fee that is set by the contract which is signed by the parent's upon enrolling the child(ren) in the program. These contracts may be adjusted from time to time as needed with a two weeks notice of intent to change services. This to be allowed at the discretion of the management based on space availability. Contracts are re-done annually prior to the first of June. Since the weekly set fees remain the same, no bill will be given to remind you of these fees. A monthly statement of activity will be sent out usually prior to the 15th of each month. Add on fees may occur such as in the case of School aged children who are in need of additional services due to an irregularity in the school schedule such as an early dismissal, schools out day or school break. In the case of summer break, a new contract will be entered into by the parent's specifying the charges for this period.
Haslet Elite Learning Center believes it would be better for us to meet and for your decision for childcare to be based on more than advertised weekly tuition rates. We encourage you to contact us and schedule a time so that you can see our center and have the opportunity to evaluate our program based on a more complete picture of the services we have to offer.
REGISTRATION AND MATERIALS FEES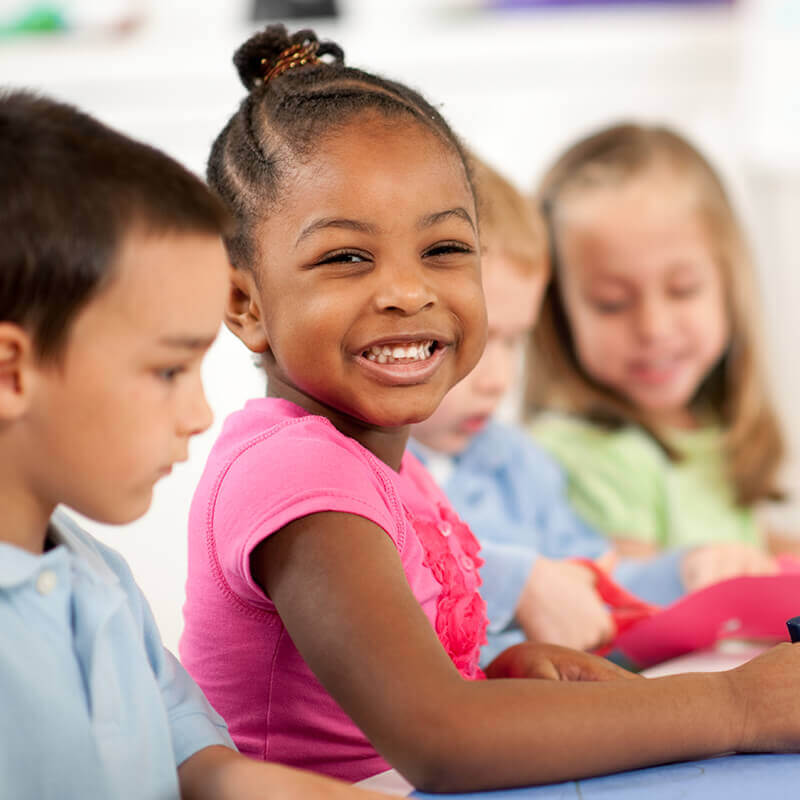 There is a registration fee and materials fee that are due prior to the child's first day at HASLET ELITE LEARNING CENTER. These fees are due upon initial enrollment annually each June. These fees shall suffice for that "School Year's" materials fee provided the child remains continuously enrolled in the program. Children who pull out of the program for a specified or un-specified length of time will be required to pay a re-registration fee as well as an additional materials fee upon returning. The exception to this will be children who physically pull out of the program but whose parent's continue to pay their full weekly fees in order to retain the spot in our program. Children who attend in a "Drop In" fashion who pay the "Drop In" rate will be considered as continuously enrolled for that school year and will only be required to pay one registration and one material fee provided they continue to fit the definition of this program.
PAYMENT POLICIES AND PROCEDURES
Weekly fees are due in advance on Monday. There will be a $50.00 late payment convenience fee added if the account is not paid by the close of business on Tuesday. An additional $5 maintenance and collection fee will be added each day the account is not paid in full. Failure to pay on time may result in termination of services. No account will ever be allowed to carry a balance unless arrangements have been approved by the Director. There will be a $50.00 fee added on all returned checks. After two NSF checks are received by the center, payment will be required by cashiers check or money order. Fees for two weeks will be added if a two week written notice is not given prior to your child leaving the center. Clients may pay by check, cashiers check, credit card or Money Order. All payments will be payable to: HASLET ELITE LEARNING CENTER.
Payments may be given directly to Office or may be placed in the payment box located outside the office. No Cash payments will be accepted. All tuition is non-refundable except for prepaid tuition that is over-and-above any additional charges, including the two weeks notice. All clients will pay the last weeks fees in advance. This will also be adjusted annually or as the contracted rates change. See the REFUNDS policy below. Registration fees are non-refundable. HASLET ELITE LEARNING CENTER may seek collection of fees due and clients may be required to pay a two week termination fee, and any collection costs and attorney's fees incurred by HASLET ELITE LEARNING CENTER to collect this amount. If HELC elects, it may immediately terminate all services provided by it including but not limited to the immediate dismissal of the children from it's facility.
Please see our full Parent Handbook for information about DES clients, Discounts, and Refunds.