School Age Program
5-12 Years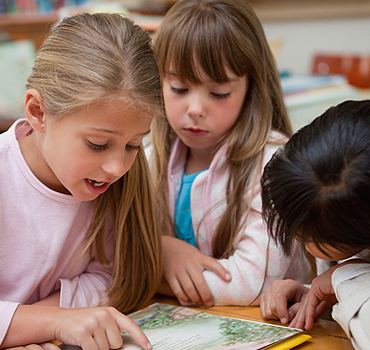 At Haslet Elite Learning Center, we will offer before and after school care for children. In our school age program, children will advance their social skills, decision-making, and education as they mature in life and adapt to a more formal school schedule. Educationally, students will enhance their skills at math, literacy, creative arts, science, health, and social studies.

As students embark on this important progression, they are taught many of the basics that will shape their lives and position them to succeed. They will be challenged and supported while immersed within a positive, fun-spirited atmosphere.
ACTIVITIES & LEARNING
Our School Age Program is designed to prepare students with the information and tools that will set the framework for higher learning and disciplined study habits. In addition, students will practice social skills with classmates and teachers before and after school with team-oriented tasks, shared group activities. At this level, students are more independent and can participate in various extracurricular activities provided (i.e. computers and technology, theater and dance, soccer and fitness). Some of our extracurricular activities are provided at an additional cost.
Distance Learning with added fun! HASLET ELITE will be providing 30 spots in our New facility to accommodate all our school age children during this time. Our program will be jam packed with fun, learning, friends and amazing teachers to help with this process. We will be providing full day care and distant learning support for your kiddos. At this time we will be offering a special for 190.00 a week. (This will include use of individual Center Chrome Books for class work, all snacks and meals while in our care, smaller teacher to student ratios to help with social distancing and keep our kiddos safe.) Secure your spot today!
MEALS AND SNACKS
Our meal and snack service consists of a breakfast, morning snack, a hot lunch, and a PM snack. All food served will be nutritious and healthy. Each child will be encouraged to eat what is prepared and to try new items as introduced. Please alert our staff of any food allergies or food restrictions as we want to accommodate and respect individual preferences.